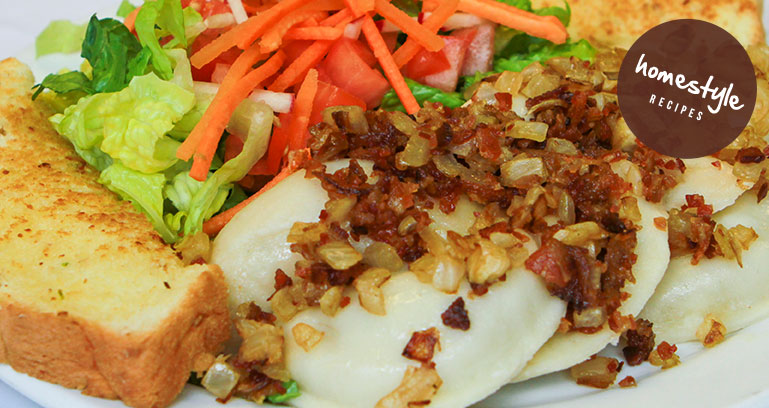 Perogies
Who doesn't like perogies! Delicious cheese & potato perogies, served with fried onions and bacon bits, salad and garlic bread.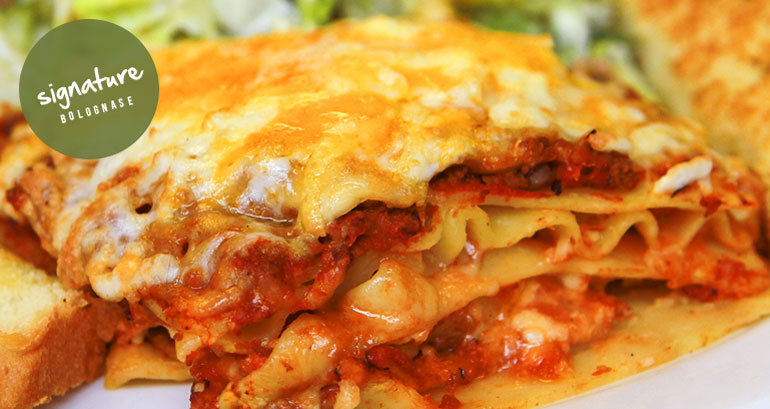 Homestyle Lasagna
Lasagna, homestyle and made at Gloria's with our signature bolognese meat sauce. Served with salad and garlic bread.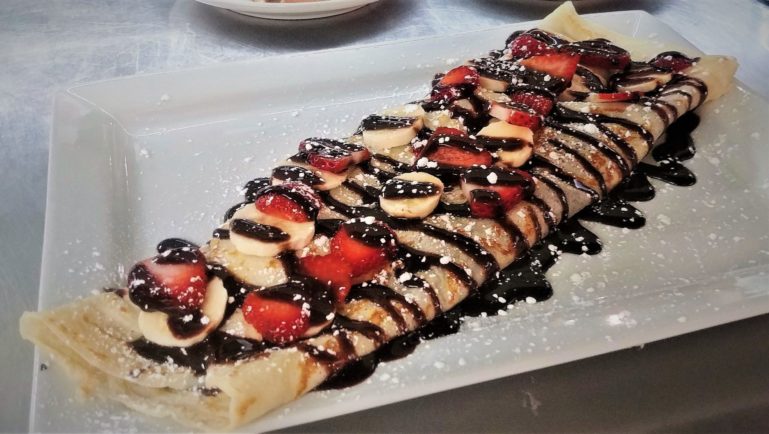 Chocolate Crepes
A large size crepe stuffed with chocolate sauce, topped with strawberries and bananas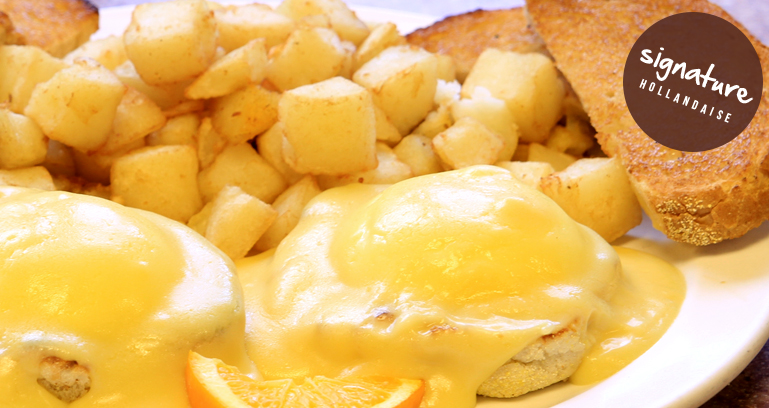 Eggs Benedict
A brunch favourite.  Poached eggs on an English muffin, topped with ham and hollandaise sauce.  This dish is perfection.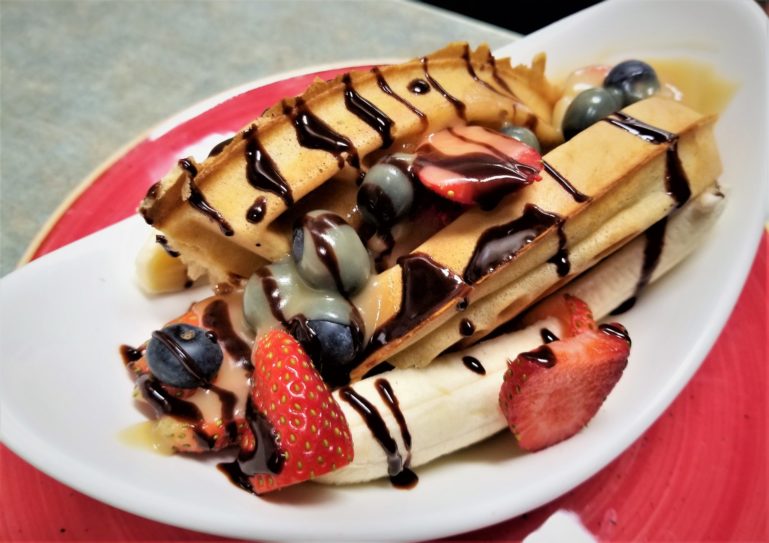 Banana Split Waffle
Half Belgian Waffle topped with strawberries and blueberries, sandwiched between a fresh split banana, and drizzled with chocolate and our signature caramel sauce.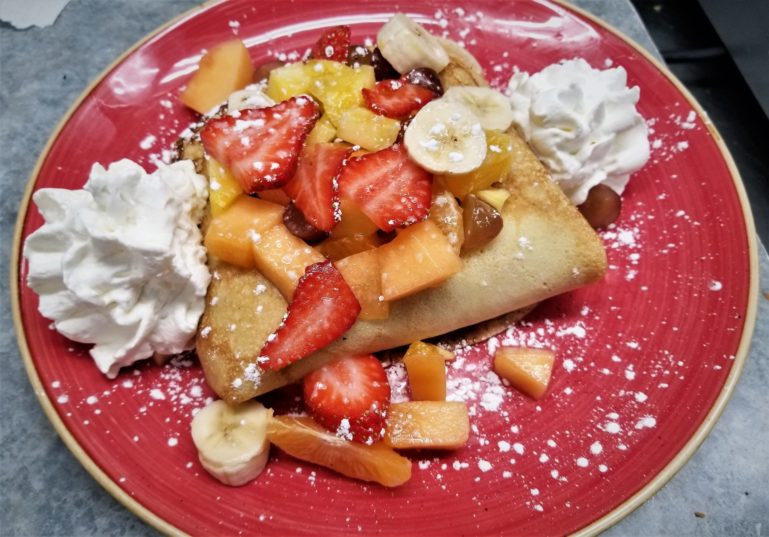 French Toast Wrap
One slice of cinnamon French toast wrapped in a crepe, topped with fresh fruit, sprinkled with icing sugar & served with whipped cream.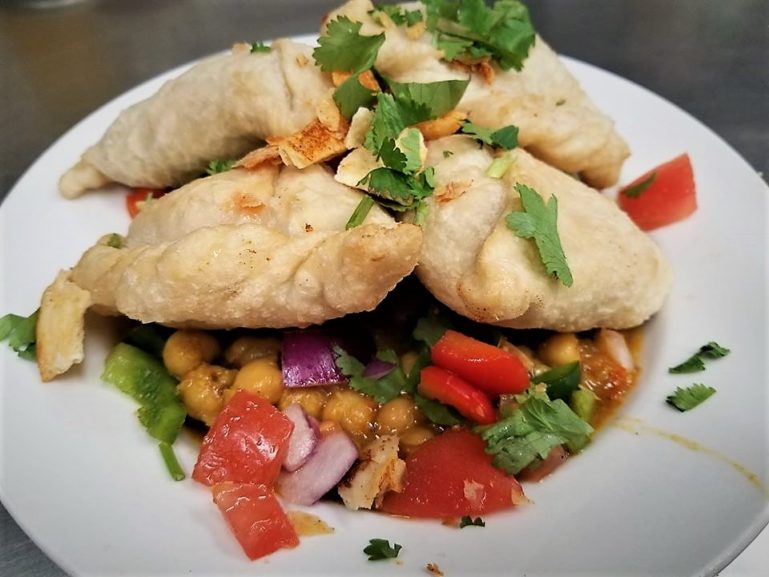 Samucha Chat
Four Samuchas served over a chickpea stew, topped with green peppers, red peppers, red onions, and fresh cilantro.